Port Douglas Adventure Activities
Port Douglas may be a great place to relax but it is the perfect location for some seriously fun adventure activities covering land, sea and air. Whether you sign up for windsurfing lessons off Four Mile Beach, 4 wheel driving Safaris along the rough outback tracks or learn to scuba dive on the reef you'll be doing it all in one of the most beautiful settings on Earth.
There is almost no end to the adventurous things to do in Port Douglas yet adrenalin junkies still create new and exciting activities. Give Jungle surfing a shot as you fly through the rainforest canopies attached to a flying fox zipline. The trees rushing past is a truly exhilarating experience!
Port Douglas really does have it all (even activities for those who aren't as adventurous). Take a look at the options below and start making a "To Do" list for your next holiday.
Adventure Activities Port Douglas
Great Barrier Reef and Barron River White Water Rafting - 2 Days
From Port Douglas you will be whisked away to visit the Agincourt Reef mooring on the outer Great Barrier Reef. Cruise in air-conditioned comfort onboard a luxurious catamaran, well equipped with hot showers, sun decks and a licensed bar. Once at each of the reef pontoons you will have the opportunity to go snorkelling and explore the underwater gardens that are teaming with colourful marine life!
Barron River & Russell River White Water Rafting
The only way to experience pristine rainforest, crystal clear rivers and breathtaking scenery is to take a white water rafting trip, a full day on the Russell River or a half day on the Barron River.
Bungy Jumping in Cairns
Located in the adventure capital of Australia, the Cairns Bungy Tower is set in lush tropical rainforest, occupying 7 acres of unique land surrounded by pristine world heritage listed rainforest.
Jungle Surfing in the Daintree
Jungle Surfing is a unique and exhilarating way to experience the beauty of the world renowned Daintree Rainforest. Jungle Surfing offers unparalleled access to the heart of the Daintree from the bustling forest floor to the giants that tower above the canopy.
More Outdoor & Adventure Activities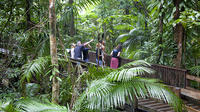 Experience the magnificent and untouched UNESCO World Heritage-listed Daintree Rainforest, the oldest living rainforest in the world, on a day trip from Port Douglas. Spot crocodiles in the wild on a river cruise, sample locally made tropical fruit ice creams, marvel at the beauty of this World Heritage-listed site from Alexandra Lookout and take in the rainforest from the forest floor with informative guided walks. If you are lucky you may just spot a cassowary. The maximum participants for this tour is 11.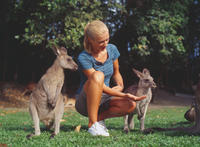 Visit the award-winning Wildlife Habitat and get up close to Australian native flora and fauna. This wildlife experience just outside of Port Douglas has been created to provide a window into the natural environment. There are three different environments to explore – the Savannah, Rainforest, Wetlands and Woodland each with unique habitats.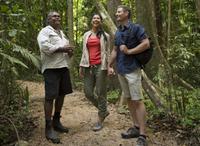 Experience two UNESCO World Heritage–listed natural wonders on a full-day tour that visits the Daintree Rainforest and Great Barrier Reef. Within Daintree National Park, tour Mossman Gorge with an Aboriginal guide who shares local indigenous culture with your small group limited to 15 people. In the afternoon, join a sailing cruise aboard a luxury catamaran with numbers limited to 33 adults, stopping at the Low Isles for a snorkeling or glass-bottom boat tour and time on the beach. Snacks, beer or wine, and round-trip hotel transportation included.